Welcome to Our Website
We provide astronomy education to the Pee Dee region.
We provide private programs for schools and civic groups. We also offer public events at Dooley Planetarium and the FMU Observatory.
Outreach Events
Many schools have started holding STEM programs. These may occur during the school day or in the early evening,
Dooley Planetarium has been invited to participate at these events over the last few years.
Our goal in participating is to provide a hands-on experience for the students, parents, and teachers. We involve students from the University as content providers who will also be interacting with the students.
Read more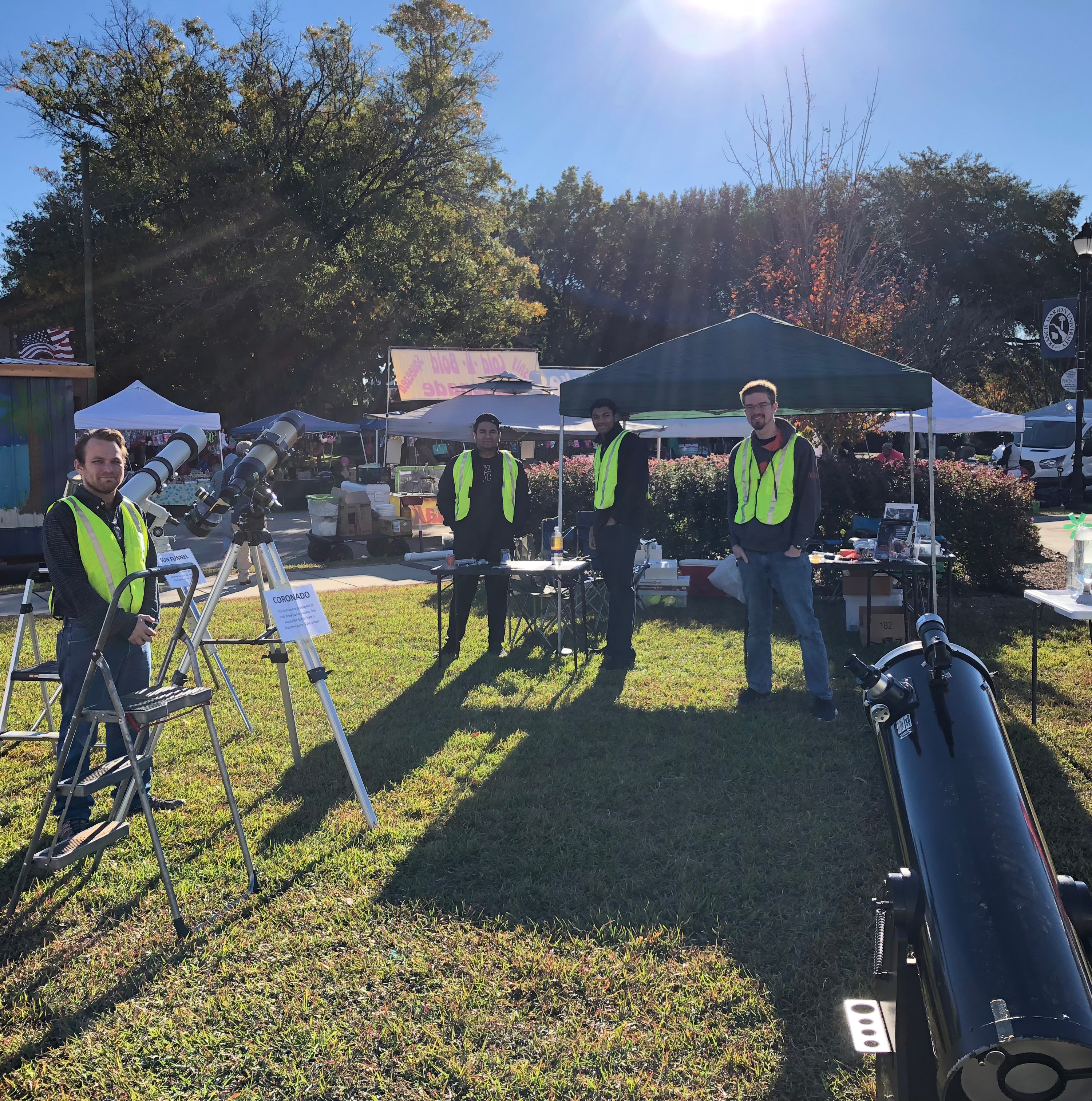 Solar Observing at the Pecan Festival
The South Carolina Pecan Festival is held the first Saturday of November each year in Downtown Florence.
For the last 8 years, Dooley Planetarium has been attending this festival to showcase our solar telescopes. We have also been invited the last 5 years to be part of the STEM Zone.
Students from the Department of Physics and Engineering volunteer their time to work the booth area. We will be attending the festival again on November 5, 2022.
Be sure to stop by and say hello!
Thank you for visiting our website. We are currently rebuilding the site after a hardware issue forced a reset upon us. Please use the links above to navigate to the areas of our website.